Solar System Ambassadors Program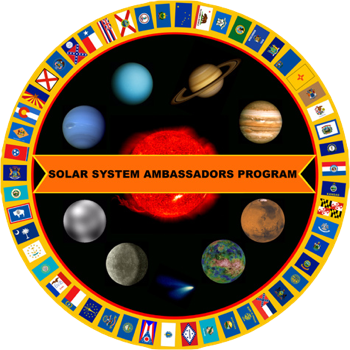 Contact Ted to arrange an event or schedule a talk:
Ted Forte
1460 N. Clanton Avenue
Sierra Vista AZ 85635
520-432-6099
[email protected]

The Solar System Ambassadors Program of NASA's Jet Propulsion Laboratory offers information and excitement about real missions that explore our solar system. Volunteer ambassadors in communities throughout the country are selected by JPL based on their backgrounds and on their plans for public outreach activities. JPL provides ambassadors with educational materials and training. However, the opinions of Ambassadors are not necessarily those of NASA or JPL. Further information about the Solar System Ambassadors Program is available at http://www.jpl.nasa.gov/ambassador.
JPL is a division of the California Institute of Technology in Pasadena, Calif.